San Francisco Symphony: Renee Fleming
Thursday, January 10, 2013 at 8:00 PM
Saturday, January 12, 2013 at 8:00 PM
Sunday, January 13, 2013 at 2:00 PM

Soprano Renée Fleming performs with the San Francisco Symphony a celebration of Debussy at Davies Symphony Hall.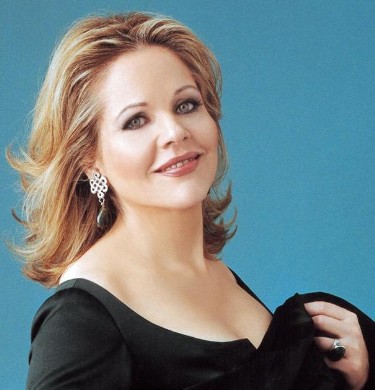 Michael Tilson Thomas conducts the San Francisco Symphony in a night of Debussy and soprano Renée Fleming.
The program is as follows:
Debussy – Jeux
Debussy (Arr. Holloway) – Ariettes oubliées (San Francisco Symphony Commission, World Premiere)
Debussy – La plus que lente
Canteloube – Selections from Chants d'Auvergne
Debussy – La mer
Claude Debussy was a french composer (22 August 1862 – 25 March 1918) strongly associated with impressionist music although he himself disliked the term when applied to his own compositions. He is one of the most famous and influential composers in history.